Dukan Diet Recipes
* Shed Pounds on
THE Most Successful Diet in France
* More Effective Than Even the Atkin's Diet and Healthier!
* Eat Delicious Food and Keep the Weight Off FOREVER!
* Lose Weight Fast the Celebrity Way Like Jennifer Lopez and Supermodel Gisele
* Get the Body You've Always Dreamed of With This Doctor Created, Doctor Tested Approach to FAST Long Term Weight Loss!
Dukan Diet Recipes


Everyone is buzzing about the new French import, the Dukan Diet. Developed by French doctor Pierre Dukan, the diet offers concise information on how to shed pounds in four phases. To find his new recipe book with loads of Dukan approved recipes click to buy here —> The Dukan Diet Recipe Book
Unlike many diets out there today, this one is comprehensive in its approach taking you from the fast weight loss portion to a maintenance phase to a lifetime modification you can live with. An attack phase, where you eat all lean protein, a cruise phase adding in vegetables, a consolidation phase where you gradually add fruit and breads in specified amounts and the stabilization phase where you can eat everything six days a week and then on the seventh day, you go back to the all-protein "attack" diet for a day. Then, you go back to normal.
Pierre Dukan's research and patients' results have shown this to be an effective long-term strategy if followed as instructed. If you like structure want to commit to an effective diet plan, check out the Dukan Diet in more detail here.
To get a sampling of a few of the recipes Pierre Dukan developed for the diet, a few recipes are listed below although you can create your own recipes. Pierre Dukan is very specific about what foods you can have and which you cannot have during each phase of the diet. This makes it easy to avoid mistakes as everything is laid out for you.
The following recipes are an excerpt from The Dukan Diet book, which you can purchase here

Recipes for the Protein-Only days

Shrimps Sauteed in Herbs – serves 2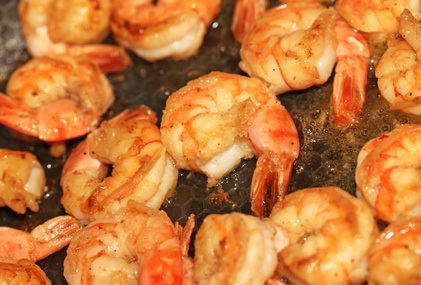 2lb shrimps, peeled, de-veined and rinsed
4 garlic cloves, crushed
1oz fresh parsley, chopped
2fl oz dry white wine
1 lemon, cut in half
In a non-stick frying pan on medium heat, add the shrimps, garlic, parsley and wine. Sauté until the shrimps are pink. Serve with fresh lemon.
In later phases of the diet, you may incorporate vegetables into this preparation but during your attack phase, follow the recipe exactly.
Your most dramatic weight loss results are seen during the attack phase of the diet.
Tandoori Chicken Escalopes – serves 6
6 chicken breast fillets
2 small containers of non-fat yogurt
2 tbsp Tandoori masala spice mix
3 garlic cloves, crushed
2 cm piece ginger, crushed
2 green chilies, crushed
Lemon juice
Salt and black pepper
Mix all the ingredients together, except the meat. Make sure the garlic, ginger, chilies and spices are completely crushed to make a smooth blend. Score the chicken so that the yogurt and spice mixture gets inside the meat and marinate overnight in the fridge. The following day cook bake at 400 degrees for 20 minutes then brown under the grill or broiler before serving.

Both of the above are great options for the first phase, the "attack phase" and on your alternating protein-only days in your stabilization period. You can enjoy them anytime though!
The following are allowed during the second or cruise phase of the Dukan Diet – if you remove the vegetables, you can enjoy them during the attack phase of the diet. During the cruise phase, you continue to lose weight but at a slower more gradual pace.
Beef Kebabs – serves 4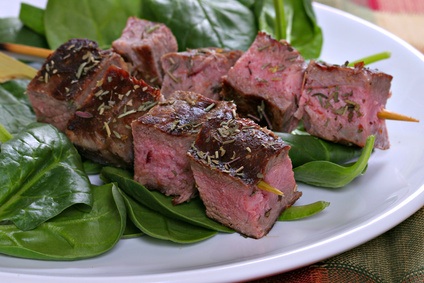 14oz Beef fillet, cut into large chunks
¼ c low-sodium soy sauce
2 tbsp Dijon mustard
1 Tbsp cider vinegar
A little thyme and 1 bay leaf
Dash of vegetable oil
¼ c fresh lemon juice.
Mix all the ingredients together and marinate the beef for 2 to 4 hours in the refrigerator. Discard the marinade.
Place the chunks of beef on the skewers (if using wooden skewers, make sure you soak them in water first to prevent burning). Grill until cooked to your liking. Remember – you can only have greens or veggies in the second, third or fourth phases – no greens during attack!
During the second phase or cruise phase you can add tomatoes, mushrooms, peppers and onions.
Cafe, Chocolate or Vanilla Creme – serves 4
3 eggs, separated
¼ tsp cornstarch
1 c skim milk
Flavoring (choose one): 1tsp instant coffee, 1 tsp non-fat cocoa powder dissolved in water or 1 vanilla pod, split lengthwise, insides removed and mixed with a few drops of vanilla extract. 
Sweetener to taste. Dukan uses aspartame (nutrasweet). You can also use Splenda. We recommend Stevia because it is a natural sweetener with no calories that has no negative long term side effects.
Now – how to incorporate the ingredients: First, make the 'creme anglaise': In a bowl, mix the egg yolks with the cornflour and beat until you have a smooth mouse. Pour the milk into a sauce pan and add the flavoring of your choice – either coffee, cocoa or vanilla. Warm over low heat. Remove from heat. Add the warmed milk mixture to the egg yolks. Put back on a low heat and stir well until the mixture thickens. Turn off the heat as soon as the mixture sticks to the spatula. You can now add sweetener like aspartame or stevia to taste. Pour into a large souffle dish or individual ramekins. Allow to set in the refrigerator. Serve very cold. You could also put this in an ice cream maker following the instructions that come with your ice cream maker.
Enjoy!
Protein and Vegetable Recipes
Enjoy these recipes in the cruise, consolidation or stabilization phases
Stuffed Mushrooms – Serves 20 hors d'oeuvres
20 large mushrooms, washed
2 garlic cloves, chopped
1oz fresh parsley, chopped
A few tsp of skim milk
A few drops of vegetable oil
Salt and black pepper
Pre-heat oven to 400 degrees
Use the largest mushrooms you can find. Wash and remove the stalks. Chop stalks and add garlic, parsley, salt, pepper and skim milk. Cook the stuffing mixture in a non-stick frying pan.
Meanwhile, bake the mushroom caps stem side down for 10 minutes.
Fill the hollow mushroom caps with the cooked stuffing and bake in the oven for about 20 minutes or until done.
When cooked, drizzle a drop or two of vegetable oil over each stuffed mushroom.
Three-pepper Tuna – Serves 2
1lb 9oz tuna steak
1 red pepper
1 green pepper
1 yellow pepper
Juice of 1-2 lemons
2 garlic cloves, crushed
Salt, white pepper
Wash, de-seed and halve peppers. Grill for 5 minutes, then to make peeling them easier place in a plastic bag for 10 minutes.
Next cut into strips and gently fry for a few minutes over a moderate heat in a non-stick frying pan that has been lightly oiled (add some oil then wipe with kitchen towel) with a little water in the bottom. Season the tuna and steam for 20 minutes.
Mix together lemon juice, garlic and peppers. When the tuna is cooked, allow to cool then marinate it with the peppers in a cool place for 2-3 hours. Serve cold.
Floating Island – Serves 4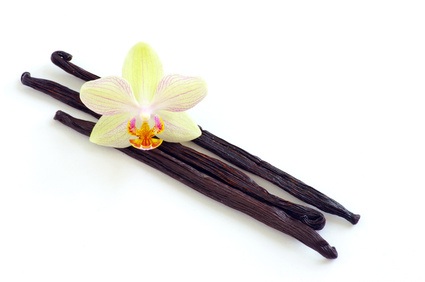 4 eggs, separated
2 ¼ c skim milk
1 vanilla pod, split lengthwise.
Sweetener to taste
In a mixing bowl, beat the egg whites until they form soft but firm peaks (you can use a dash of cream of tartar to make this easier). In a saucepan bring the milk, sweetener and a small vanilla pod to a boil.
With a ladle carefully spoon out snowball-sized portions of the egg whites and drop them into the hot milk. They will swell up. After turning them over remove with a slotted spoon and drain on a plate.
Those are just a few recipe ideas. Be creative in planning your meals and recipes to your tastes. Pierre Dukan gives a list of condiments and foods you may eat in each phase of the Dukan Diet and which foods to avoid. If you stick the list, you will be fine.
Also from his book, this excerpt gives and idea of an average day during the second phase or "cruise" phase of the diet. During this phase, you lose weight at a more gradual pace.
A Typical Protein and Vegetable Day
Breakfast:
Coffee or tea (with skim milk and sweetener)
Either 2 small non-fat yogurts or
1 c non-fat cottage cheese and
Either 1 slice turkey, chicken or low-fat ham, or 1 boiled egg

Snack: 1 small non-fat yogurt or
½ c non-fat cottage cheese

Lunch: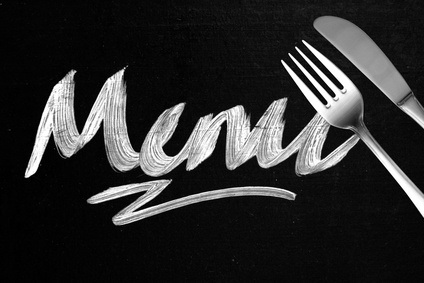 Stuffed mushrooms and
Three-pepper tuna and
Café creme

Snack: Oat bran pancake (made with 2 tablespoons oat bran) and
Slice of ham or smoked salmon

Dinner:
Thick zucchini soup and
Beef kebab and
Finish with a treat of Floating Island
The above recipes are all from Pierre Dukan's new book The Dukan Diet
– more recipes can be found there. Has anyone tried the Dukan Diet? Did you lose weight quickly? Have you kept the weight off?
Extracted from The Dukan Diet
by Pierre Dukan
Source: Daily Mail
Purchase The Dukan Diet Recipe Book here

We'd love to hear what your favorite Dukan Diet Recipes are or any questions you may have in the comments.